Tickets
Online ticket sales for Iitti Music Festival are managed by Tiketti.
Tickets for summer 2022 will go on sale on 28th March at 10am at Tiketti.fi
Group sale will start on 21st March at Tiketti (group 8 people or more)
Ticket prices
From €20 - €41,50 (incl. Tiketti service fee)
Discounts: 50 % discount for Students, unemployed and conscripts -50% concerts at Iitti Church and Saukonkallio Dance Pavillion.
Tiketti Call Centre, tel. 0600-1-1616 Mon–Sun 9 am–9 pm (€1.78 / min. + lnc in Finland).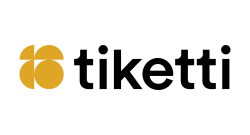 Festival Ticket Sales
During the festival week June 13–18, tickets are sold also at the "Kesäkahvila" summer café in Iitti.
Festival Info Point, opening hours:

Mon-Wed 10 am - 8 pm
Thu-Sat 10 am - 9 pm (approx.)
Tel. +358 400 465 222, e-mail: info@iittifestival.fi

Notice: During the festival week, in case a concert seems to be fully booked, please ask the info staff for eventually returned tickets.
Concert Place Addresses
Iitti Church: Iitintie 846, Iitti Village
Verla Mill Museum: Verlantie 295, Kouvola
Saukonkallio Dance Pavilion: Urajärventie 269 A
Nastola Church: Kukkastie 18, Lahti
Perheniemi Folk High School: Opistontie 15 B
Hiidenvuori Hill: Hiidensaarenkuja 41, guided from Iitti Village
Seats in Iitti Church and Verla Mill Museum
Light yellow seats (seat map) show the seats with low visibility or not visibility at all to the stage. Audibility, especially at the balcony, is rather good. At the stalls (Iitti Church and Verla) there are pilars, which can be found on the map as squares.

Verla Mill Museum tours
Guided tours in Finnish begin on the hour. Tours in other languages are available by arrangement.
Tel. + 358 (0)20 415 2170, e-mail: museum.verla@upm.com